In this day and age, it's rare to meet a person who doesn't have at least one social media account. Instagram, Facebook, Twitter, and more allow ordinary people and celebrities to voice their opinions, participate in challenges and trends, and share photos, but they also result in a constant stream of information and new ideas.
Businesses on social media can draw the attention of consumers, especially those of the younger generations, who make up a large amount of those that use the platforms. Gaining followers on social media can translate directly to gaining profit and customers, and there are many ways to put your business a step above all others. Below are three modern-day hacks and techniques that will allow you and your company to increase your presence on social media.
1. QR Codes
A QR code, which stands for Quick Response code, looks similar to a barcode. QR codes often relate to the object they are placed on, containing extra information and data about the product. QR codes provide an interactive experience for those who scan them, and just by using a smartphone's camera, the black and white pixels transform into data.
Typically, when scanned, the QR will take the user to a company's website. Because this process is faster than typing in a URL, QR codes have become an excellent strategy for consumer advertising. Using QR codes is convenient and quick, two things that potential consumers are always looking for today, and because the shopping experience is faster and easier, it is more likely that the trip to the website will result in a sale.
QR codes are a tried-and-true method of advertising and consumer acquisition, but with all the technological innovations and devices available to us today, they can also increase social media followings for businesses.
2. Nametag Tool on Instagram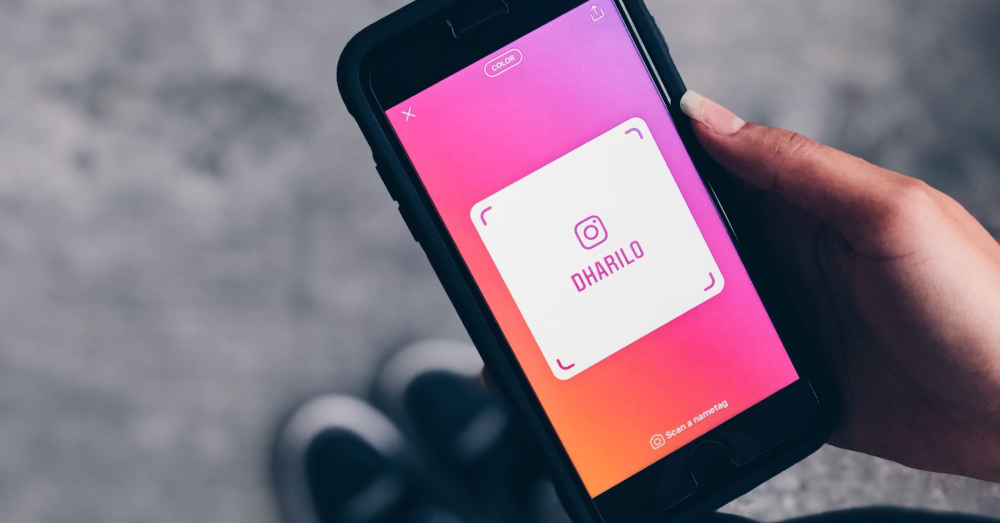 One billion people have accounts on the social media platform of Instagram, and most of those people are constantly trying to gain more followers. The nametag tool on Instagram can do just that. It's similar to a QR code but is exclusively for Instagram.
The nametag tool uses common functions of social media like emojis and selfie filters that are available for customization so that the colors, emojis, and picture taking abilities will reflect the business, their goals, and their priorities. Businesses can easily access the nametag feature and utilize it, and users have the option to scan the nametag every time they see one.
When a nametag is scanned, options for viewing or following the person or company that uses the nametag appear. There are options for exporting the nametag, through email, text, or print, that will further increase the spread of your business and information concerning it. When potential customers scan your nametag, they'll learn about your company, and likely be impressed with your social media presence.
3. Invite Button on Facebook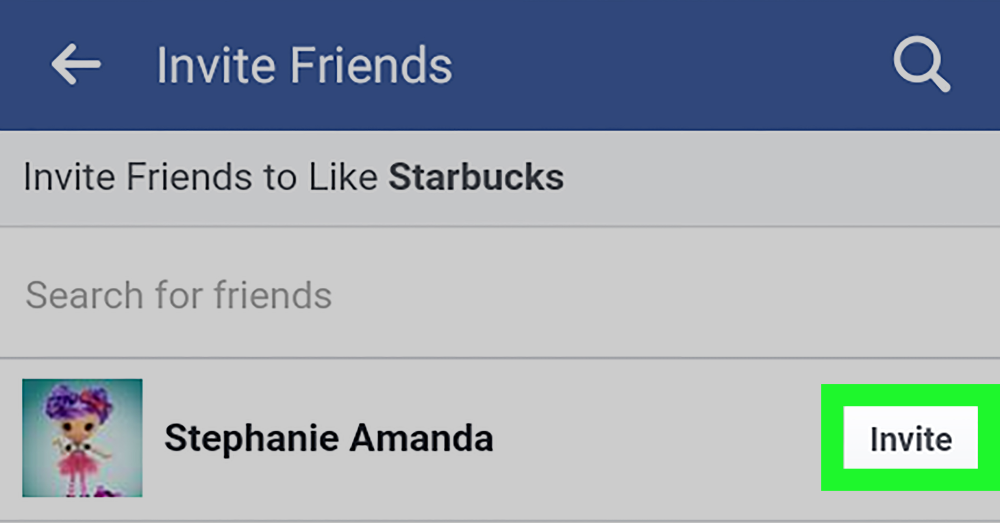 Is your business struggling to make connections with Facebook users? The invite button on this particular social media platform allows companies to see who is viewing and liking their posts.
Finding a popular post on Facebook and clicking on the list of people who have liked it allows the manager of the social media page to invite those that have liked the post and don't currently follow the business, to do just that. Although the number of people who can be invited is limited to a certain number each day, if several employees are in charge of the social media account, they can each take advantage of this tool.
Most people who are invited will accept, therefore resulting in the exponential growth of followers, and the number of people who are informed about your business. The invite button allows companies to target people who are most interested in the product and invite them to learn more about the product or service.
Social media plays an ever-present role in our lives, and gaining followers can mean everything to a business, big or small. QR codes, the nametag tool on Instagram, and the invite button on Facebook are just three ways to improve your social media following and presence.
This post may contain affiliate links. Meaning a commission is given should you decide to make a purchase through these links, at no cost to you. All products shown are researched and tested to give an accurate review for you.