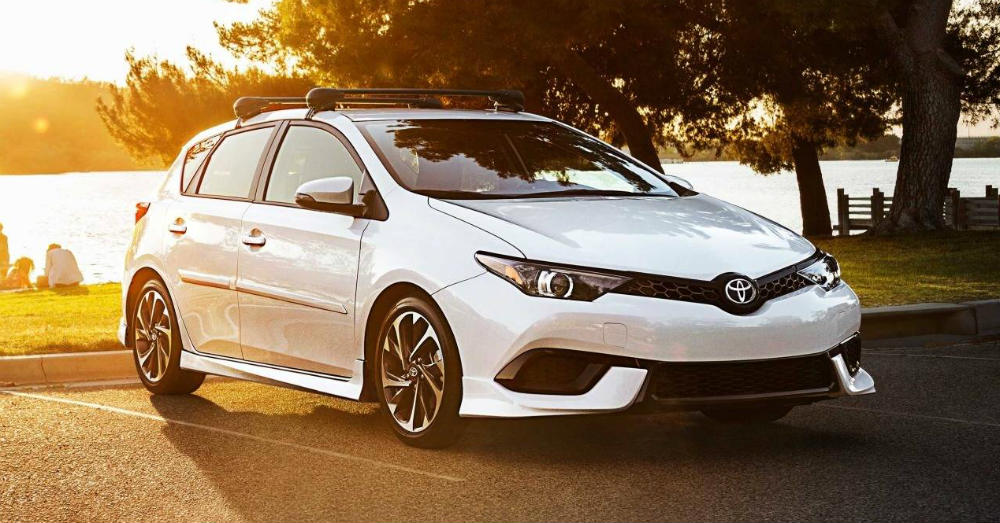 If you're looking for a vehicle that you can afford to buy but want one that looks better than a soapbox car that you might have pushed down a hill when you were a child, you'll be pleasantly surprised by what you can find. Thankfully, you can find an excellent list of models to choose from when you know you want to spend less than $20,000 and have a car that's stylish, versatile, and right for you to have the drive you need out on the roads where you can show off the smart purchase you made.
Chevrolet Sonic – Take a look at this impressive little car and check out the efficiency, style, and feel of the Sonic on the road. This car offers you the front and rear upgrades that make it look more mature than in the past and the price is perfect for you to experience the drive you want. There are many features you can choose with this little car when you're ready to drive.
Honda Fit – Do you want to have up to 40 mpg in a car that is small and active on the road? If so, the Honda Fit is one that you should consider. The style and quality of this little car is one that can be polarizing but for those of you that think the Fit has the style that's desired, this can be the perfect car for the drive.
Subaru Impreza – This may be the only car on this list that has standard AWD for you to enjoy the ride and experience the quality you've been looking for. This car also offers you a style that looks great as it comes to you hot off the redesign that took place for the 2017 model year. You'll also be able to enjoy Apple CarPlay and Android Auto when you choose this little car.
Toyota Corolla iM – The look of this version of the Corolla is sculpted, attractive, and youthful. It should feel this way because this is the car that first was offered as a Scion model and then came into the fold with Toyota as the parent brand absorbed most of the models. This little hatchback has a design and a style that will make you smile when you head out for a drive.
Volkswagen Jetta – You don't have to see over the top style to have a car that's impressive and excellent for the drive. This is proven by the attractive but subdued style of the Jetta that has the ability to give you as much as 40 mpg on the highway for the drive you'll want. This is a car that can be the right one for you and has a reputation for driving enjoyment on the road.
Hyundai Veloster – Its unique and different and certainly a car that you'll want to take for a drive just to see if it's the one you're going to enjoy. Your family and friends will be intrigued by this little car that's efficient, affordable, and has a sporty look and feel to it. Take a ride in the Veloster and you're going to want to take it home with you today. Want something a bit larger but still surprisingly affordable? Choose the Hyundai Elantra, and you can bring your friends and family along for the ride.
Kia Soul – You might not see dancing hamsters step out of this car, but that's ok. What you will see is a fun and funky hatchback that offers you the boxy shape you want for the drive and cargo space you've been after. This incredible little car is one that provides you with the benefits you've been after to be the car you'll want to drive on a daily basis.
Jeep Renegade – Yes, you can have a Jeep and pay the low price listed. This little SUV can be equipped with actual off-road capabilities in order to make it easier for you to have the driving experience you want. This is an attractive little SUV that looks like a lot of fun on the road and gives you the credibility that comes with owning a Jeep.
Honda Civic – There are a ton of choices you can make for the Civic, but if you climb the trim levels you're going to pay much more than what you've set as your budget. You can have the base model of the Civic and enjoy a car that looks impressive and offers you the power and efficiency you need for the drive you want on the road.
Mazda3 – This car has been the coolest compact car on the market for many years. With the benefits of the Kodo design language and the SkyActiv technology, this is a car that can be perfect for you to enjoy driving wherever you need to go. The quick acceleration of this little car will keep you happy and have an amazing ride.
This post may contain affiliate links. Meaning a commission is given should you decide to make a purchase through these links, at no cost to you. All products shown are researched and tested to give an accurate review for you.