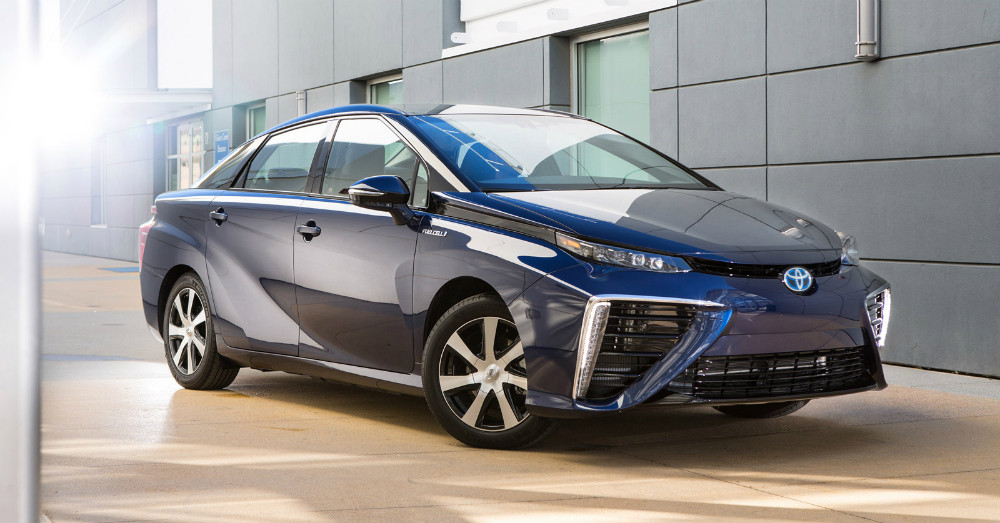 Toyota is a name that has been known in the racing circuit for decades. They are also innovators in the automotive industry. The Toyota Camry set the pace for the Daytona 500 in 2012 with Grand Marshals Kate Upton and Jane Lynch. Toyota is creating history in 2015 by having the first pace car on the racing circuit to be powered by hydrogen fuel. The Toyota Mirai is the first vehicle of its kind to be chosen as a pace car for the Toyota Owners 400 NASCAR Sprint Cup Series.
The 2016 Mirai is an electric vehicle that is fueled by hydrogen and emits only water out of the tailpipe. The vehicle refuels in just minutes and can go up to 300 miles on one tank. Toyota isn't new to the environmental friendly field. They started a hybrid revolution with the Prius and even had the first hybrid car at a NASCAR race as a pace car to pace a full race, the Camry Hybrid, which was used in 2009 in Charlotte.
What is the Mirai's Role?
Mirai will serve as the pace car to start the race at the green flag at Richmond International Raceway. This race serves as a historic moment for both Toyota and NASCAR and proves to the world that environmentally friendly can be fast as well. Toyota is proud to serve as environmental leader for the industry and has set the bar high for its competitors.
Timing for the Mirai pace car is right in line with Earth Day for Toyota. NASCAR has used hybrid vehicles in the race before, but they are excited to show the world how a hydrogen fuel cell vehicle performs. Mirai is a four door midsize sedan and will be available to California residents later this year. Two fill stations are available presently with 100 stations planned.
This post may contain affiliate links. Meaning a commission is given should you decide to make a purchase through these links, at no cost to you. All products shown are researched and tested to give an accurate review for you.