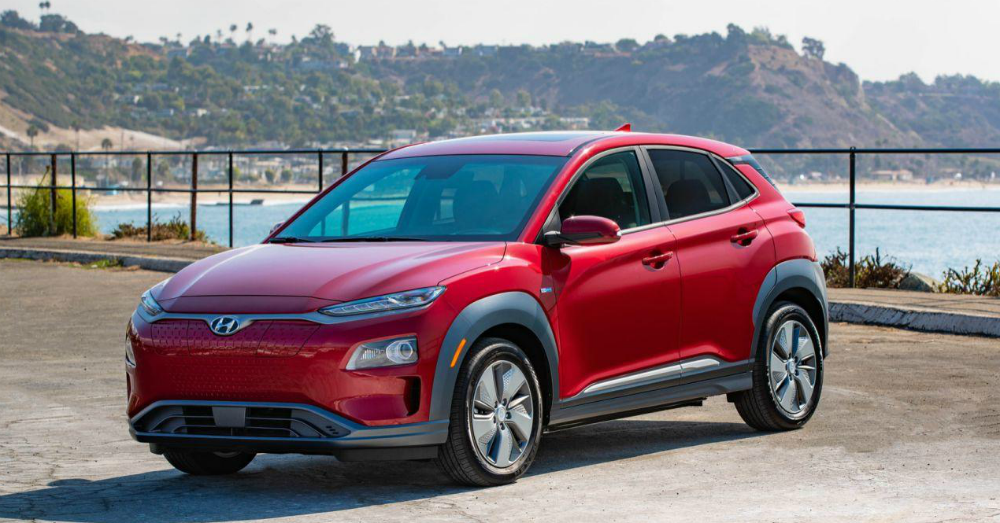 If you're considering the SUV class as a whole, you're going to see that you've found a class that has a wide variety of vehicles of different sizes, shapes, builds, styles, and qualities. Not only is it a difficult job for you to figure out which one of these is the right one for you to drive, but it's extremely difficult for those in charge of bestowing annual awards on vehicles to pick the right one. The right SUV made its way to the top and the 2019 Hyundai Kona has won the AutoGuide.com 2019 Utility Vehicle of the Year award.
Small but Mighty
Utility has a number of definitions and even though the Kona can't tow the most or carry the most and it's certainly not the largest in the SUV class, it is one of the most useful. This small SUV has found a way to raise the bar for the segment and offers us the choose between powertrains to let us choose a gasoline model, a hybrid version, and a fully electric model in the Kona EV to be the right choice when we want to drive a quieter model.
Useful Can Mean Affordable
If you can't afford to buy a large full-size SUV, it's not very useful for you at all. The Hyundai Kona is an affordable, stylish, and functional compact SUV that makes it easy for you to fill the needs you have on the roads every day. It's easy to choose this model when you're ready to head out for a drive and you can experience a fantastic ride when you get behind the wheel and feel how engaging the Kona is to drive. This is an SUV that makes the drive more of a pleasure cruise when you get behind the wheel.
Meeting All Your Needs with this Hyundai
When you take a ride on the roads during the week what do you need to be able to do? You need to be able to fit your vehicle into any parking space with ease, you need to be able to pick up items from the store, you need to be able to take your kids and their stuff to school and to activities, and you need to feel comfortable and confident on the road. The 2019 Hyundai Kona meets and exceeds all these needs to be the right choice for you.
Learn More at Hyundai
The Hyundai Kona is a fairly new name in the market of SUVs that you can drive and enjoy. It's time for you to learn more about this vehicle and what it has to offer you. Stop by and see the team at your nearby Hyundai dealership today. This is where you're going to be able to learn everything you can about this incredible vehicle and the features it has for you. The Kona can be the right choice for you to have the drive you want to enjoy every day.
Looking for something a bit different? Opt for the Hyundai Veloster today!
https://www.youtube.com/watch?v=EzAKhtCzEPA
This post may contain affiliate links. Meaning a commission is given should you decide to make a purchase through these links, at no cost to you. All products shown are researched and tested to give an accurate review for you.