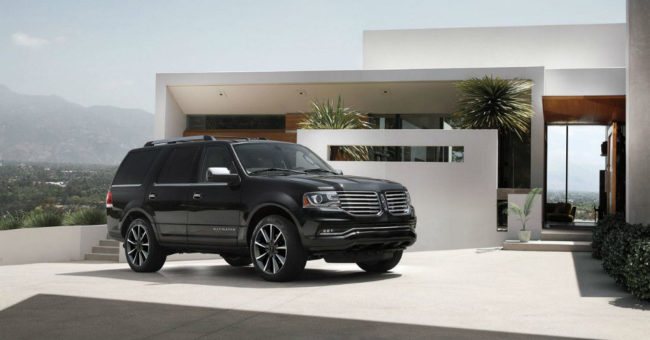 Our lives are busy, and we're not always paying the closest attention; it's easy to lose our way. We've grown accustomed to a fast paced lifestyle where, most of the time, we have to be focused on our devices or our work. Either way, we're rarely looking straight ahead, so getting lost is kind of a sure thing. With technology, we've figured out a way to find our way most of the time. By definition, a navigator helps us find our way when we're lost. With the Navigator redesign, Lincoln may just be finding their way back to the automotive fold.

Since, 1998, Lincoln has been offering a viable alternative to the mid-range SUVs on the market with the full-sized, luxury Navigator. As a Ford subsidiary, the Navigator shares some equipment with Ford's Expedition, but the similarities end there. With the addition of more upscale interior design and finishes, Lincoln's offering shows up the vehicle on which it is based. In the beginning, the Navigator was produced at Lincoln's plant in Wayne, Michigan, but in 2007 production was moved to the Louisville, Kentucky plant. The popularity of this vehicle has decreased quite significantly in recent years, losing nearly two-thirds of its sales.
Is the Look for You?
The 2016 Lincoln Navigator marks the second year of its fourth generation, and with last year's sales on the upswing, they went all out with the 2015 redesign. The Navigator isn't one of these rounded off spaceship looking SUVs that everyone seems to be releasing. No, Lincoln has embraced the boxy look with the production of their biggest SUV, and it's somehow fitting. With a split front grille, this Lincoln looks a bit more intimidating than Ford's full-sized offerings. The traditional Navigator offers a one-hundred-nineteen-inch wheelbase, but the Navigator L offers an additional foot to the wheelbase, giving passengers a little more space and a lot more cargo room.
A big vehicle has to mean bigger power. There's got to be enough oomph behind a full-sized SUV that it can get out of its own way when the need arises, and the Navigator's got it. Equipped with a 3.5L V6 Ecoboost engine, this vehicle can keep things moving despite its size. It can also haul up to 9000 pounds, and has the best in class towing and trailer sway control in combination with a six-speed transmission in tow mode. With this system, the Navigator is able to safely tow its maximum capacity while still maintaining its speed and safety.
Safety First
With six standard airbags, the Navigator takes your family's safety seriously, and promises to keep things protected in the unfortunate event of an accident. The Roll Stability Control system will assist in providing adequate break pressure and engine power should your drive ever verge on being out of control, while the AdvanceTrac helps to keep things in line during inclement weather. A rearview camera makes backing up a snap, and Ford's MyKey technology allows you to set maximum speeds and disable features when your teenagers have the car for the night. All of these features and plenty more can't guarantee your safety, but they sure can help.
From the welcome mat your Lincoln lays out when you open the door to the rain sensing windshield wipers, technology is on point in the Navigator. There's more to this SUV than just a pretty face, as it has premium audio, Ford's SYNC infotainment system, and push button start. With optional blind spot monitoring and power running boards, the Navigator has all of the desirable features people are looking for when it comes to vehicle technology. Leather interior is heated or cooled via three way settings on the center console, and the best news of all, it's all standard.
With all that Lincoln has coming down the pike in the next couple of years, it's certain that they're trying to regain their footing in the automotive world. The Navigator is the perfect vehicle for big families or small families with a lot of big stuff. Anything you may need, this SUV has it. Whether you're lost or you know exactly where you're going the Navigator may just be the best thing to get you where you want to be.
This post may contain affiliate links. Meaning a commission is given should you decide to make a purchase through these links, at no cost to you. All products shown are researched and tested to give an accurate review for you.