The used car market is booming. If you are looking to buy a used car, then you are in luck because there are tons of great, reliable options out there. SUVs are the most popular car in America right now. They are versatile, spacious, and mechanically impressive. Are you looking for an SUV?
Used SUVs Put the Utility in S-U-V
Sport Utility Vehicles (SUVs) are perfect for people who want a little bit of everything. Not only are they bigger than sedans, more powerful, and more spacious, they can get awesome gas mileage and may need very little maintenance, depending on which one you get. Knowing which cars are best and which used cars you should avoid is important. This list gives you the best 5 SUVs that you could possibly choose from.
Keep reading to find out which used SUVs we consider best buys.
5. Hyundai Kona
The Hyundai Kona is the safest option on this list. If you are looking for a bit more comfort, then maybe you should be considering this one over others. This SUV would be perfect for the family. It provides an easy ride with tons of comfort and safety features. Not only that, but the Kona gets impeccable mileage for an SUV.
4. Subaru Crosstrek
You might be surprised to see a Subaru on this list. Subarus, if maintained well, can last a very, very long time. The Crosstrek, like its commercial cousin, the Outback, is a sleek little SUV that is ready for adventure. With good maneuverability and suspension, the Crosstrek is an excellent choice for anyone looking for some Japanese-inspired excitement.
3. GMC Acadia
If you are looking for space, a used GMC Acadia has it all. It's the biggest SUV on this list. It seats up to 7 people and has a unique infotainment system, so everyone inside will ride comfortably while it cruises along the highway. With lots of cargo space and driving capability, there is no place this SUV can't take you.
2. Honda CR-V
The Honda CR-V is quickly becoming one of the most popular SUVs in America. The CR-V is incredibly efficient. It is both luxurious and impressive, and if you are able to find one of these used, you should snatch it up right away.
1. Toyota RAV4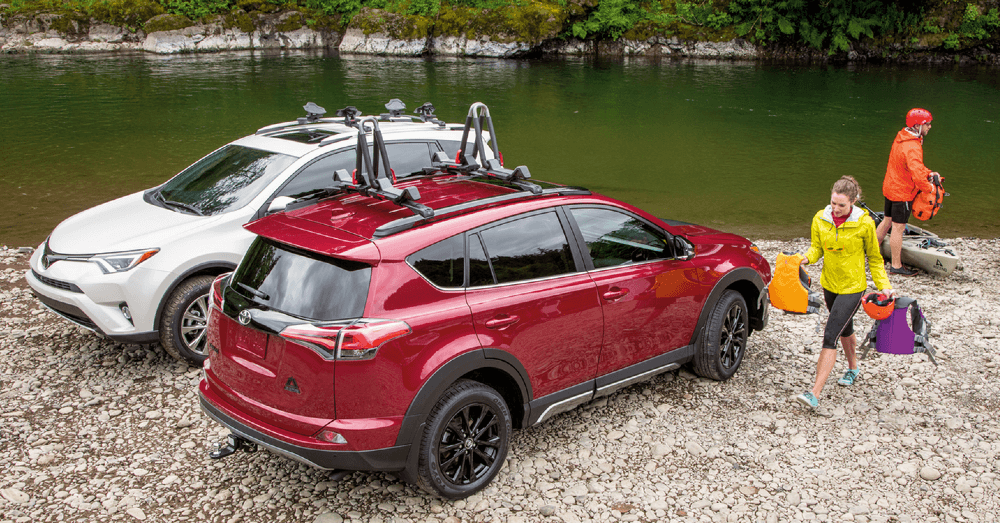 Now, it should come as no surprise that a Toyota is at the top of this list. Toyota is known for making quality vehicles that lost a very long time. The RAV4 isn't the most luxurious SUV out there, but the reliability is unmatched. That said, if you are thinking of buying a used Toyota, or a used Toyota RAV4, you should have nothing to worry about. In fact, a RAV4 is the best choice if you are looking to buy a used car. Carmax has listed it as the best-used car in 2022.
Are Used SUVs Worth It?
Is buying a used SUV really worth it? The answer is a big fat YES.
Right now, the new car market is struggling to lower prices due to inflation and a lack of inventory. On the flip side, used vehicles are being sold everywhere for much better prices. If you can find a used SUV with low mileage, good parts, and plenty of life, then you should consider buying it before someone else does!
This post may contain affiliate links. Meaning a commission is given should you decide to make a purchase through these links, at no cost to you. All products shown are researched and tested to give an accurate review for you.